Presenting Skills Training
Be Bold - Be Heard - Be Seen!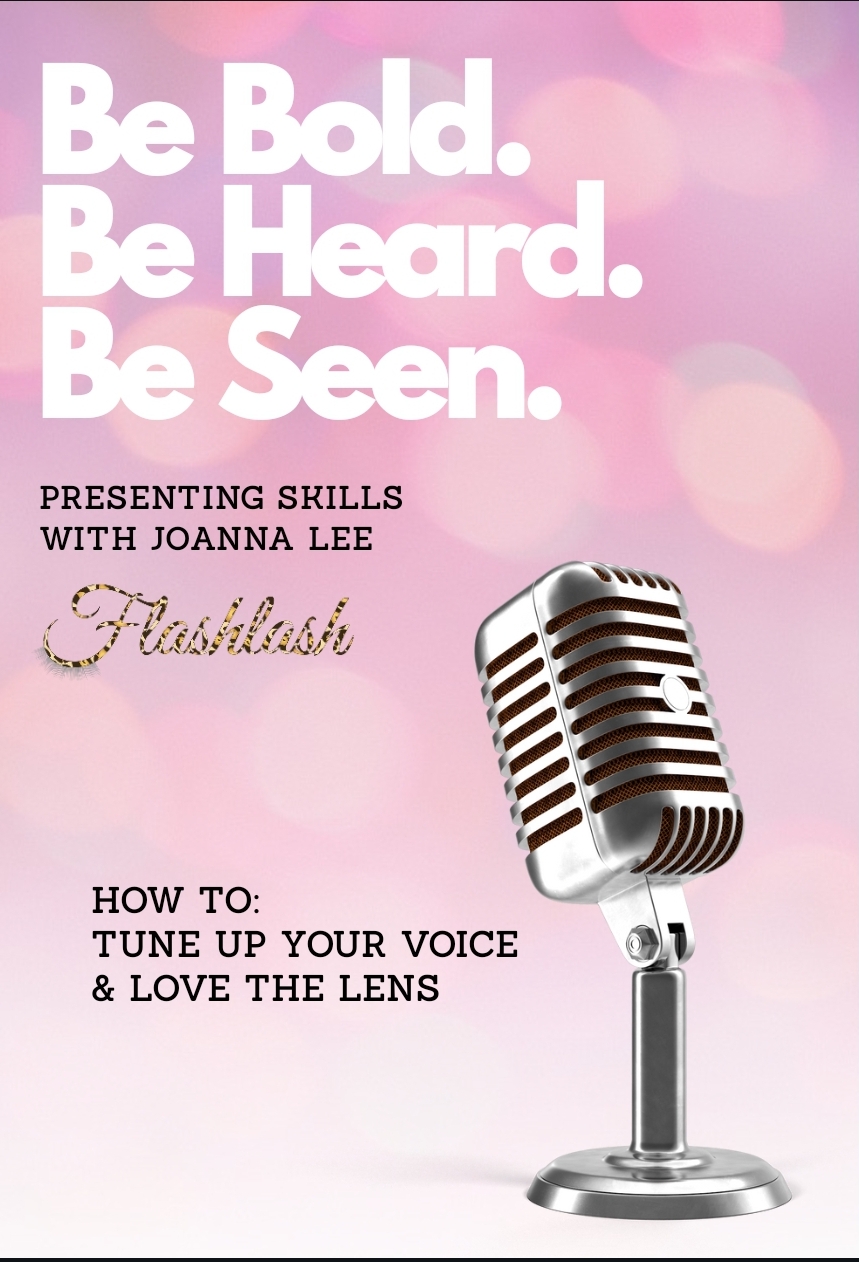 Presenting Skills Training Course
Joanna has brought her TV experience full circle and combined it with her profile in the lash world to create an online presenting course.
During lockdown Joanna began vocal mentoring via zoom and saw the need to expand this training and has developed this great presenting course aimed at any individual wanting to increase their presence on social media and thus build their business.
What you will learn - Through a detailed video, a 40 page manual and a zoom call with Joanna you will build confidence and presenting skills to give you the courage to be seen and heard on your social media accounts.
You will study aspects of recording yourself in terms of vocal skills, how to use the camera, how to prepare your videos and how to become a better communicator on many levels in your life and above all how to have fun with it!
Joanna shares her top tips and tricks that she picked up as a broadcaster over 20 years, both behind and in front of the camera.
Pricing options are shown below. Larger groups pricing is available on request. A visit to your business to train a larger group can also be arranged if that's what works for you.
Presenting Skills - Online
Presenting Skills - 1-2-1
Presenting Skills - Group 2-4